Chuck
Male
29/11/2014
Age: 4
Jack Russell Terrier Mix
Located in QLD
Not available for interstate adoption
---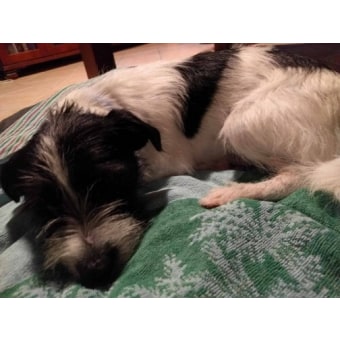 Chucknis a young fit loveable dog that has spent the first few years of his life as a only backyard dog, who wasn't shown much affection or direction.
He just wants to be loved and part of his pack.
Chuck needs some training to learn some manners and basic commands.
He is great with kids all ages and other dogs.
His not real fussed on cats.
He would be great with another young fit energetic dog to play with or if his a only dog he needs to be around his people.
Name: Chuck
Age: 4
Breed: Jack Russell Terrier Mix
Gender: Male