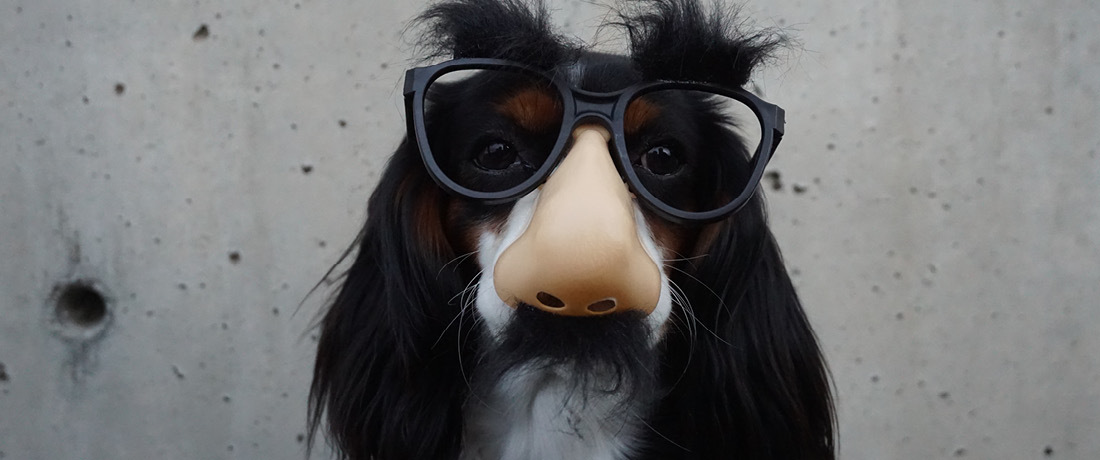 Frequently Asked Questions
If you have not found the answer to your question on this page then please send us through an enquiry and someone will get back to you as soon as possible.
How do I surrender my dog?
If you are needing to surrender your dog, you will need to fill out our online surrender form which can be found by clicking on the "Surrender" drop down option on the bar above.. Further details can be found through that link.
Is my dog too old to surrender?
Although we don't encourage surrendering your senior furkids, or any dogs for that matter, we do understand that sometimes circumstances prevail and other options are limited. We do not have an age limit on dogs coming into care. If we have the room and the availability we accept all ages and conditions. If needing to surrender your dog please refer to the above question.
Can I surrender my cat?
Tails of the Forgotten is a dog rescue. We do not have the facilities to have cats in care but we do have contacts and will do our very best in assisting you to rehome your cat.
"Can I trade my dog in for one of yours?" The answer is simply no. We do not consider dogs or pets in general as items for trading. If you need to surrender your dog please contact us.
Do you have any un-desexed dogs available for adoption. I am wanting to breed.
Absolutely not. We do not condone in any form of backyard breeding. All dogs, leaving our care have had all necessary vet work completed including desexing.
Do you purchase dogs or puppies?
If you are needing to surrender your dog or any litter of puppies, then we will not purchase them from you. We cannot exchange money for your surrenders.
If I'm first to apply for a dog, am I guaranteed to get them?
No, it's not a matter of being "first in best dressed". There is a process involved in adopting a dog which includes adoption applications, phone interview, meet and greets, yard checks etc and then a decision will be made. We have a commitment to the dogs to ensure that the dog is adopted to the most suited family.
I live interstate and i saw a dog I want to adopt on your Facebook page. Can I adopt him?
Although we are a Queensland based rescue, we do not restrict the dogs in care to adoptions in Queensland only. Transportation and all associated expenses will need to be paid by the adopter though. Each adoption will be based on case to case as some dogs health and anxiety levels will not cope with such an ordeal.
What if Tails of the Forgotten have a dog that they can't rehome?
Tails of the Forgotten will not euthanise an animal unless he/she is seriously ill or injured and our vet determines that even with all necessary vet work available, the dog is suffering and recommends that euthanasia is the most humane course of action. This is not a decision that is taken lightly but we always need to have the dog's well being as first priority. If a dog is terminally ill but not currently suffering then the dog will enter our "Retiree Program" and have a palliative care plan drawn up by our vets. The dog will live out their final years in a loving foster home and be supported by Tails of the Forgotten with the help of the communities generous donations. You can learn more about our Retiree Program on our website and learn ways in which you can help sponsor a retiree.
I rent, can I still adopt / foster a dog?
You will need to contact your real estate agent and discuss with them the possibilities of bringing a dog into the home. If you are wanting to adopt then you will need to take into consideration if your renters lease ended and having to find alternative accommodation. A main reason for surrenders is change of housing situations involving rentals so you will need to guarantee that you can take your dog with you, as a pet is a lifetime commitment.
Do you have a shelter address where I can come and meet the dogs available for adoption?
Instead of having kennels and a shelter, all our dogs are placed in foster homes in the Gold Coast Region, If you see a dog's profile that you are interested in, in particular, then let us know and we can get our carers to organise a suitable meeting location with you.
My neighbour is neglecting her dog, can you come and take her?
Unfortunately we cannot steal dogs illegally under any circumstances. If you feel someone you know is neglecting their pet then please contact the RSPCA and they will handle the matter legally. If you feel an animal is in immediate danger, please call emergency services on 000.
How can I raise money for Tails of the Forgotten?
There are many ways you can raise money for Tails of the Forgotten. You can set up one of our donation tins at your workplace. You could come up with creative ways and have a garage sale, a car wash, you could busk (if you are a performer), or showcase your talents for small donations. However you do it, or whatever amount you raise, we will be very grateful. Every dollar counts!
Do you accept physical items as donations? How do I get them to you?
We are always very grateful for any donations. We have a Wish List on our website of items that we are always in need of for our dogs. Please email us for information in relation to our drop off locations.
If the dog is so desperate for a home, why isn't he free?
All dogs that come through our doors receive full veterinarian care. Sometimes this includes thousand dollar operations and dental work. All dogs before they leave for their forever home are vaccinated, microchipped, desexed, wormed, flea treated and groomed to assist with responsible pet ownership. The adoption fee covers a small portion of their vet work done. If we were to give away dogs for free, we would not be able to continue the work we do. If you cannot afford/ want to pay an adoption fee, chances are you probably can't/ won't be happy spending the necessary funds to maintain your new dog's well being.